The Morton Lady Potters improved their season record to 30-1 and secured their 4th Regional Championship in as many years on Thursday, February 15th.  Morton used swarming team defense and efficient offense to jump out to a 46-2 lead on the Regional host, Herscher High School Tigers (25-6) and cruised to a 84-32 victory in the Regional Championship game.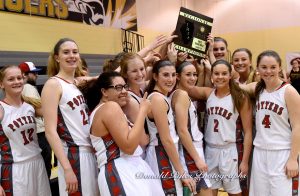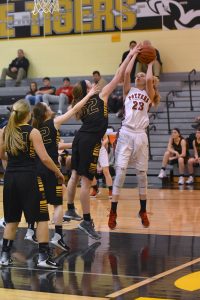 The victory came 2 nights after dismantling the Pontiac Indians (12-13), in the same gym, by a score of 71-18.  So yes, you could say that Morton passed the Regional test this year with flying colors. It did take 808 miles of driving to complete the task, but the rides home were memorable and it is now part of this journey that the girls will never forget.
Now the Lady Potters move on to the next step in their quest for an unprecedented 4th consecutive State Championship, which is Sectional play.  Morton was assigned to the Dunlap Sectional and will play the winner of Canton and Quincy Notre Dame on Tuesday, February, 20th at 6pm.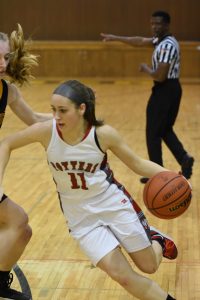 Donald Pyles Photography – PDR_1111