It's been a very good start to the season for the Morton Lady Potters and the Associated Press (AP) voters rewarded them with the #4 ranking in the first AP poll of the season.  Morton is currently 9-1 through their first 10 games and their only loss was by 3 points in Double OT against the AP #1 ranked and defending State Champion Peoria Richwoods.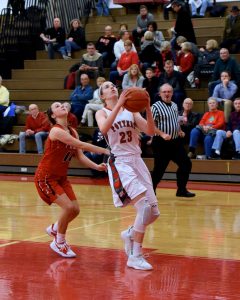 Aside that lone set-back, Morton has beaten some very good teams and made some good teams look not so good in their other 9 games.  In those games, Morton beat AP Class 4A #10 Normal Community on the road (57-52), AP Class 3A #10 Bishop McNamara (67-39), one of Wisconsin's best teams in the Monroe Cheesemakers (57-40) and the other six teams by an average point differential of 35 points per game.  That is with the reserves playing as many or more minutes than the starters and a running clock in 6 of their 10 games (new IHSA rule when a team leads by 30 in the 4th Qtr the clock continuously runs).
So Morton really hasn't had to  flex their muscles very often and has dominated in 8 of their first 10 games.  Probably worthy of a top 4 ranking to this point.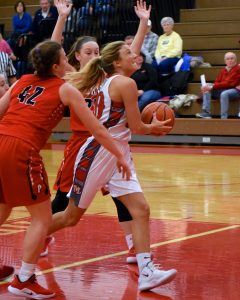 So I have been asked, "If Morton is this good, how can there be 2 teams, other than Richwoods, ranked ahead of them in Class 3A?".  Well, that is not a bad question and I was kind of curious about that myself, so I took a look.
Kankakee H.S. is ranked #2 in Class 3A.  They are 12-0 and have beaten some decent south Chicago suburb teams, but haven't played any other highly ranked teams yet.  They have one of the State's highest scoring juniors in Ambranette Storr, who transferred from Rockford.  Storr and what appears to be a good freshman class have come in to bolster a 23-8 team from last season that lost to Richwoods 61-36 in February.  Their early success so far this year, and Storr's celebrity, likely have AP voters in that area excited and for good reason.  I'd say at this point the jury is still out, but upcoming Holiday tournaments will likely bring out a few teams that will test them. Definitely one to pay attention to.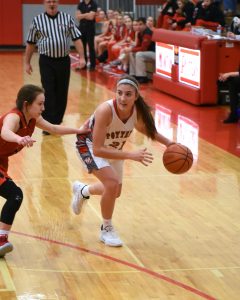 Coming in at #3 is Carterville H.S..  Carterville is located south of St. Louis (admittedly, I had to look that up) and has started the season 8-0.  Their key victory so far was over perennial power Highland H.S. 44-42.  Highland has been the southern Illinois sportswriters' AP darling the last few years due to beating most of the other teams in their region.  So it sounds like Carterville has earned that title with their early 2 point victory over Highland. I don't see where they have any other marquee wins yet, but they are winning most of their games by about 20 points per game. Should be interesting to follow their progress.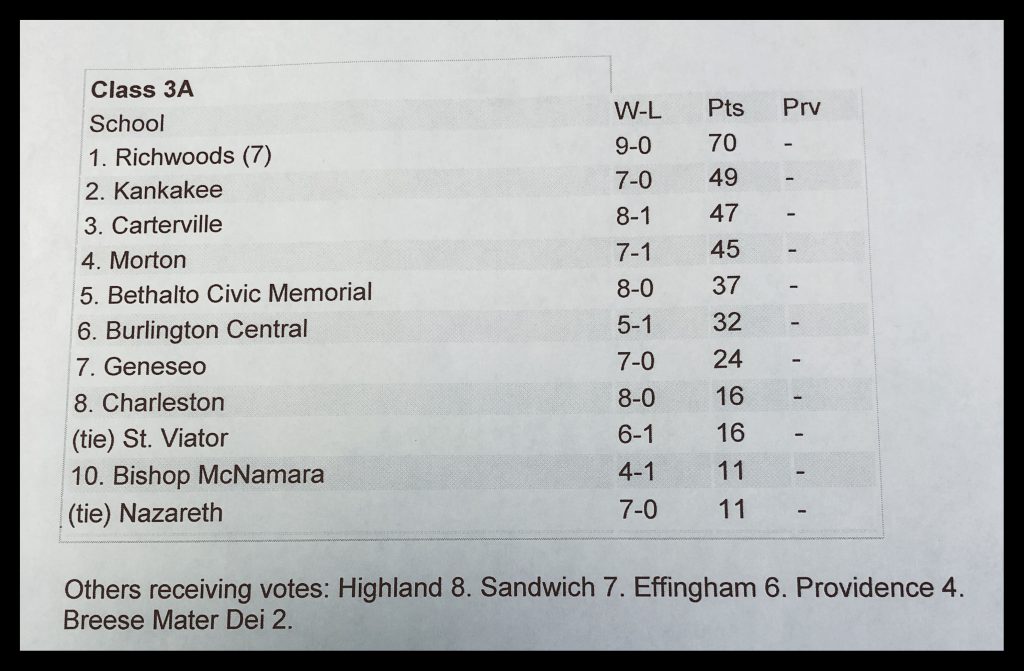 So the bottom line –  is it's early and AP writers are going to have local favorites that they will vote for.  There are some very good teams in Class 3A that are currently ranked lower than Morton too.  Nazareth Academy (last year's Class 3A runner-up) returns some very good players and they could be very good.  They will be tested at the Montini Christmas Tournament by many of Chicago's best 4A teams.  That should give us a better idea on how good they are this year.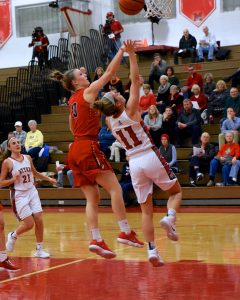 Morton may get the chance to see AP Class 3A #5 Bethalto Civic Memorial and #7 Geneseo play at the State Farm Holiday Classic later this month.  The SFHC field is absolutely loaded this year and also includes: Richwoods, Rock Island, Normal Community, Chicago Simeon, Chicago St. Ignatius, Normal West and Union H.S. out of Ryle, KY (#1 ranked team in Kentucky).  I'll have a separate story on this year's SFHC coming up soon.
Before that though, the Lady Potters will be busy taking care of business in the Mid-Illini Conference and a non-conference contest against AP Class 2A #6 St. Joseph-Ogden on Saturday, December 22nd.
Things are just starting to get good Potter fans!!!